Télécharger la Brochure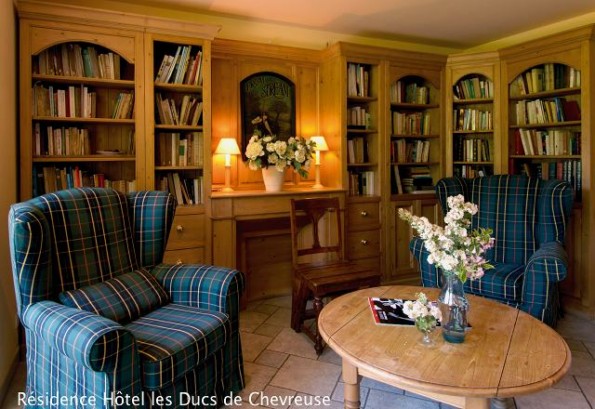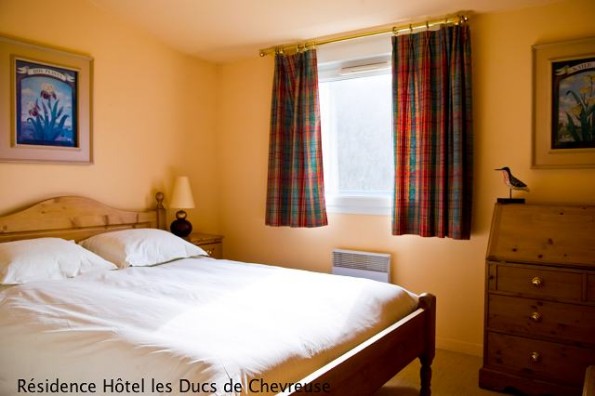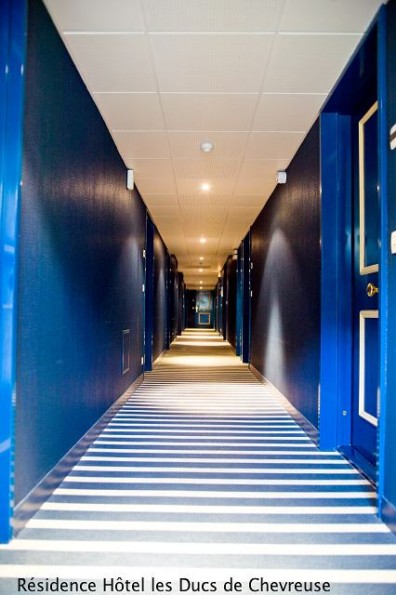 POUR NOUS CONTACTER

Adresse : 7, Route de Choisel
78460 Chevreuse
France
E-mail : accueil@lesducs.com
Tél: 01 30 07 33 30
Fax : 01 30 07 33 31
The residence hotel Les Ducs de Chevreuse
the comfort of a hotel, the pleasure of an apartment!

In fact, you combine the benefits of the services provided by the hotel with the independence and peace of a warm and cozy apartment.

The characteristic of this hotel consists of 48 residential apartments is to be managed as a hotel with the warmth and closeness of a guest house.
On arrival and departure, cleaning (except dishes) is done carefully & linens is available to you according to your wishes.
During your stay, the hoysekeeping will reclean your room every week or more depending on demand.

Know combine our quality accommodation with benefits of personnalised services; ( The Services et The Flat & Rooms)

The residence Hotel caters to both business & tourism customer traveling (corporate mission, seminar, repatriation ...), only individual seeking temporary accommodation (tourism, relocation) to groups ( marriage ...)

You will feel at home while providing a framework privilégi & eacutes and a personalized service

Empacement a strategic geographical
Its location is strategic because in the heart of the valley of Chevreuse you can shine in minutes on the surrounding plateaus: Traps, Les Ulis, Magny hamlets, neighbor and Montigny le Bretonneux, Cognière, Guyancourt ...
Located southwest of Paris, the Residence Hotel is located in the center of a magic circle which the main beams are:
- Magny The Hamlets 5km / Milon la Chapelle 3km <=> Dampierre-en-Yvelines 6 km
- Gif 5km / Saint Rémy les Chevreuse 3 km <=> Mesnil Saint Denis
- Versailles 13 km <=> 20 km Rambouillet
- Paris 30 km <=> 40 km Chartres
- Les Ulis 10 km <=> Trappes / Saclay: 5 km

Information for:
Saint-Forget ~ 3 km, Choisel ~ 3 km, Boullay-les-Troux ~ 3 km, Saint-Lambert ~ 4 km, Les Molières ~ 5 km, Voisins-le-Bretonneux ~ 6 km, Senlisse ~ 7 km, Pecqueuse ~ 7 km, Châteaufort ~ 7 km, Montigny-le-Bretonneux ~ 7 km, Limours ~ 8 km,

Culture, Sports & Leisure
Finally the highly cultural environment will attract scholars: Versailles & its Castle, The Castel of dampierre, The castle of Chevreuse chateau de chevreuse, The Castle of Breteuil & Lots of historical & artistic centers...

Within the Regional Park of the Chevreuse Valley High, residence hotel is bordered by a pervasive nature. Its 1.5 hectare park extends and merges with the regional park offering a huge sports stadium which aditionné the surrounding sports facilities involved in your wellbeing.

Whether traveling for business or pleasure,
Residence Hotel Les Ducs de Chevreuse provides you all the comfort you need for a pleasant stay in a friendly environment.